In order to succeed in the business world, you need to stay ahead of the pack.
Peach Software add-ons extend the functionality of our software. Our mobile add-on package unlocks advanced features from any location. Our barcode scanning package enables improved stock control and speed of operation. With both of these features engaged, you can enjoy a truly paperless business environment.
Peach Software is compatible with leading operating systems and available as a mobile inventory management solution. With Peach in your pocket, you benefit from essential stock and pricing information at your fingertips. Whether you're a warehouse manager, a sales representative, or a business owner, our add-ons are an incredibly valuable business resource.
---

Mobile integration
Our mobile add-on packages allow you to control your business from any location. With Peach on your tablet or mobile phone, you can check pricing and availability, find contact information, and place orders with ease. Our mobile add-on package includes comprehensive customer, supplier, and product control for the ultimate in mobile inventory management.
---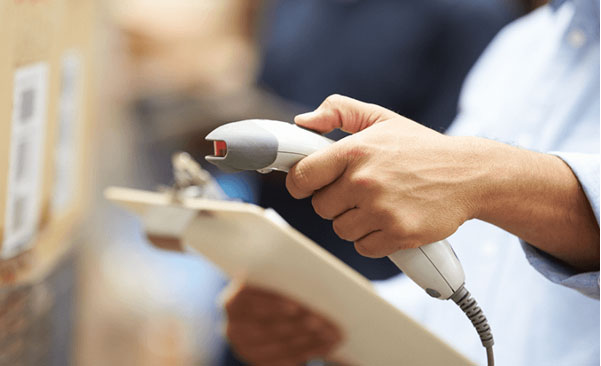 Barcode scanning
Our barcode scanning add-on package allows you to track products easily from any location. Peach is a smart system that provides complete integration throughout your business. From reordering and changing location to printing labels and checking product details, barcode scanning increases accuracy and improves speed throughout your business.
Peach Software add-ons provide additional functionality for mobile and forward-thinking businesses. If you want to enjoy the benefits of a paperless business, please contact Peach today.