Read what some of our Customers are Saying about Peach Software
Reviews

Wilson & Co have been using Peach Software for over 20 Years
We have enjoyed a positive and professional relationship. Recently Peach Software released an entirely new version, which has the reliability and features of the previous version but utilising the very latest technologies. The transition to the new V12 version was smooth, fast and seamless. Some of the outstanding features we utilise are Kitting, Supplier and Product Alternates and the Bulk emailing features.
KORD | L Wilson & Co

Since then, I can directly attest to the productivity gains we have made with Peach
We are a fairly large (30 employees, 21k+ SKU's, 65K+ inventory database) independent retail and trade/wholesale based business operating in Newcastle, that also operates a workshop. We had been using the Reynolds ERP system for approx 23 years and were cautious about changing to another system. I had Peach experience from some years ago and it was our preference.
DAVE | Mega Parts – AutoOne Warners Bay N.S.W

We have been running Peach Software since May and found the company to be very professional
Our business has been streamlined by the efficient transaction screens, which are fast and informative. Some of the features which benefit our business are Kitting, Alternate Parts, Suppliers and Super Sessions, which are well thought out and easy to navigate. Peach are always updating the software, adding new features, and their support staff are always happy to help.
RODNEY | JGR Industrial

Peach Business Software suits all our needs perfectly
It's easy to use and the technical team made the transition from our existing software provider to Peach Business Software seamless. Highly recommend!
ANTHONY | AG Spares Deniliquin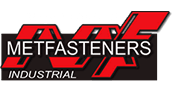 Everything is fantastic, The support staff are terrific
I love the tutorials and have been able to semi retire now because of your Software. The remote capabilities & detailed reports are ground breaking. The 4 Decimal Point pricing Peach added for me really did the the trick and Peach Online will be the next step.
Tony | Metfasteners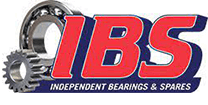 The staff at Peach Software are very Professional and their support desk is always happy to help
Peach has simplified our processes and saved money and time. I'd recommend Peach Software to anyone with Complex inventory and after using Peach Software for just a few weeks, we felt very comfortable. The transition to Peach Software from our previous software was very fast & professional.
Dean | Independent Bearings and Spares Pty Ltd
Simplify your complex challenges with Peach Business Software